Ravi Puri is a senior director, assistant general counsel at Western Digital. He's a licensed attorney with an appetite for adventure, including sprint triathlons and obstacle course races. Originally from Oregon, he met his wife at Oregon State University. They have two sons that enjoy playing basketball.
---
What does an assistant general counsel actually do?
My team and I support the E-commerce, Product Development, and Product Marketing teams. This involves review of marketing content that relates to our consumer products, such as advertisements, web pages, social media, and packaging.1
1Including the Fine Print, product privacy matters, and working with the business on regulatory concerns.
If you had to choose a different role in the company, what would it be?
Official TikTok Influencer. If that's not available, something to do with creating text posts on social media to help drive awareness of our products.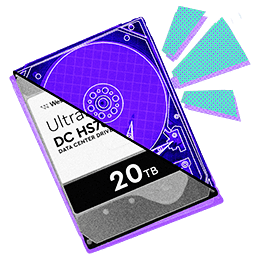 What's the first thing you do when you get to work?
My first task is to review my e-mail and check to see if there are any urgent messages. My legal eyes scan for keywords and potential customer concerns that need immediate attention.
What food or beverage could best describe your job and why?
A hot lava cake with a side of ice cream as my job requires me to dig into issues until the heart of the matter pours out so I can apply a 'cool' solution.
If you could have any superpower to help you with your job, what would it be?
Time travel. I would want to be able to go back in time to advise clients on what is to come to help avoid possible issues while also going into the future to learn new techniques to be more efficient.
Describe a perfect workday using emojis only.
😃🤔😐😏😂🤗🥱
As an attorney, what's the most unexpected skill you've needed?
Specifically for this job, awareness of the various components of a hard drive and solid state drive to be able to better understand the concerns and needs of my clients.
What is the most important life skill?
Communication. Whether you are writing an e-mail, sending a quick text, or talking on the phone or a conference call, communication is key. It helps to deliver guidance, provide context, clarify an action item, and, in some cases, inform each other of the limited information you have while working together to resolve an issue. This ensures everyone is on the same page while also minimizing miscommunication and misinformation. Plus, who doesn't enjoy talking with legal for hours at a time!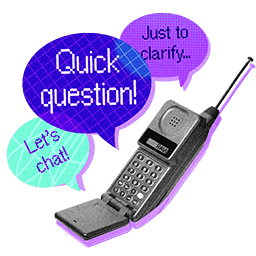 Do people in the company love or hate the Legal team?
Love. I think it's required in our onboarding documents. 😃
How do you define success in your role?
When you can deliver thoughtful guidance to your clients, work efficiently within your team, be a valuable resource for your colleagues, provide reliable support for your leadership team, and maintain a work-life balance, I believe you can deem yourself successful.
---
Artwork by Cat Tervo