Business thrives on innovation, particularly in Silicon Valley. Without relentlessly improving products and processes, companies can get left behind the competition. Western Digital, as a venerated resident of the Valley, knows this well, and has a history of innovating to meet the future head on.
Like many neighbors, Western Digital recognized a labor shortage for many technical roles, particularly product managers. The best product managers are already product managers; but developing the required technical knowledge and business acumen can be difficult. To address this, Western Digital's flash business unit created the Product Leadership Development Program. Focused on new MBA graduates, the innovative program recruits from wide backgrounds, including those without experience in tech, to address the labor shortage while transforming the way Western Digital works.
Searching for excellence
The Product Leadership Development Program hires MBA graduates — unique among similar programs in the industry — into a three-year rotational apprenticeship. The candidates work for a full year in each position before rotating out. Rob Soderbery, executive vice president and general manager of the flash business unit, sees this approach as vital to the growth of the individuals and the company.
"We elevate the business from a strategic perspective by infusing MBA talent," he said, "our members build their technology savvy and collaboration skills to ensure individual and company success at Western Digital."
For Hanna Gately, program management director for the flash business unit at Western Digital, these skills are at the core of the MBA program she helps oversee.
"To become a product manager, you kind of need to have already been a product manager," said Gately. "We want to create an entry point into that highly technical field that is so important to the business. At the same time, global and cultural competency is also a high priority as well, just because of the nature of our company."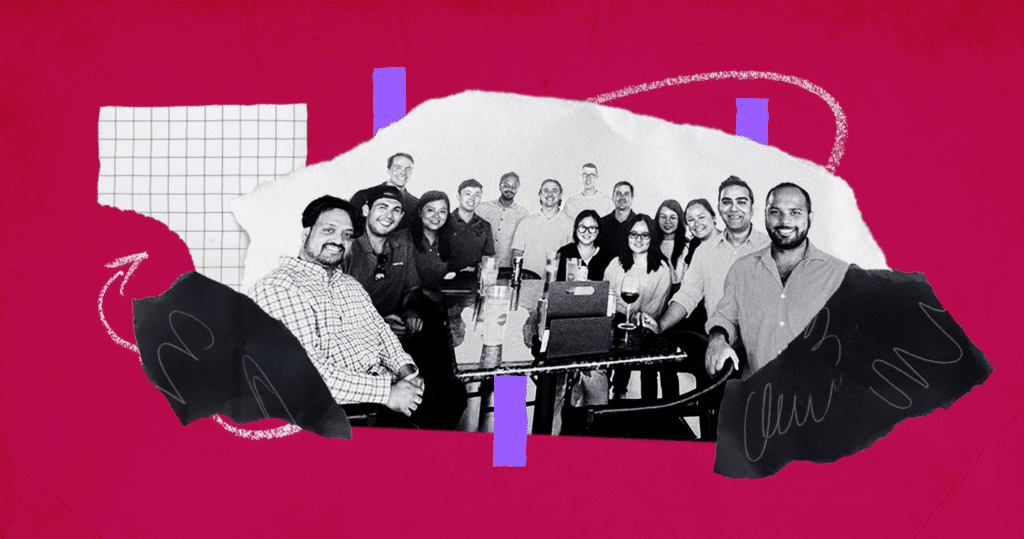 Candidates that meet these lofty expectations are rare, so the search is exhaustive. Interviews begin in the fall of the final year for MBA students, about a year before the first day on the job. After making it through the application process and being accepted into program, candidates begin interviewing and networking with hiring managers at Western Digital. Candidates look for openings that pique their interest, while hiring managers look to fill business needs. Fit is vital for both sides.
"The process is self-led and people-centered. This is about people and their careers," said Gately. "You're on a personal journey, we're not here to tick boxes."
Providing challenges, offering support
The advantage of such an exhaustive recruitment process is that when a candidate is finally hired, they are truly of exceptional quality and experience. The product management program collects a diverse set of people from all over the country, regardless of their background or experiences.
"Prior to joining Western Digital I worked in the pharma and biotech industry for over a decade, which is what I studied in school. It was a natural fit given [my education], but over time I noticed I was more interested in the business side and how products were developed," said Sandra Torres, a product manager for data center hard drive and flash solutions.
Torres was pursuing her MBA at the Gies College of Business while working full-time when she discovered the Western Digital product management program. For her, it was the perfect match.
"I knew that switching industries, I needed a company that had the resources as well as the intentionality behind it, to give me the support I needed to succeed," Torres said. "Western Digital met all my needs: technical, global, and intentionality in its program for MBAs."
Her intuition was right. After being accepted into the program, Torres found that the resources and support at Western Digital were not only presenting her with exciting challenges, but the means to overcome them as well. From talking with the company's engineering fellows to working with some of its biggest international partners, Torres has been welcomed into a challenging and exciting environment.
"I've had fun working through this, respecting the guidance I've received, but working on these challenges in my own way," she said. "When I approach folks with the intent of learning, no one has ever turned me away. These people are not just smart and knowledgeable, but they want to share that with you. It's a very collaborative culture in that sense, which is hard to find."
A community of collaboration
Collaboration has been a central theme of the program for Olivia Thomas, another member of the MBA program at Western Digital. Thomas got her start working in the oil and gas sector after she completed her degree, but she knew it was a poor fit. She decided to pursue her MBA and then make the transition to a more business focused role. Despite her engineering background and extensive training, Thomas still found the transition challenging.
"I'm not going to lie, it's intimidating. Sometimes, I'm working with very accomplished engineers who have many patents to their name," she said. "But, the good part is that everyone I've worked with is very supportive and understanding. I was shocked by how valued my perspective is."
Beyond her team, Thomas has also found a deep network of support through the MBA program itself.
"To me, one of the biggest benefits of this program is the networking it gives you. The network I've built in a year or so at this company is just incredible. Not only in my cohort, but the teams I've worked with, the cross-functional colleagues I've met," Thomas said. "At my previous jobs I've felt like I've had mentors and connections, but at Western Digital it just feels like everyone is committed to supporting us."
Building future leadership
Beyond training a new generation of product managers, Gately and Soderbery see the MBA program as a key part in the continuing transformation of Western Digital. Many of the engineers and leaders at the company have an unparalleled amount of knowledge about their field and the technology behind it — many of them helped create the industry in the first place. The program is ensuring that institutional knowledge isn't lost. Preserving this knowledge and then growing beyond it is the quintessential goal of the program.
"The Product Leadership Development Program is changing how recruit and develop our people, directly impacting how we work," said Soderbery. This group has the potential to change the trajectory of the company."