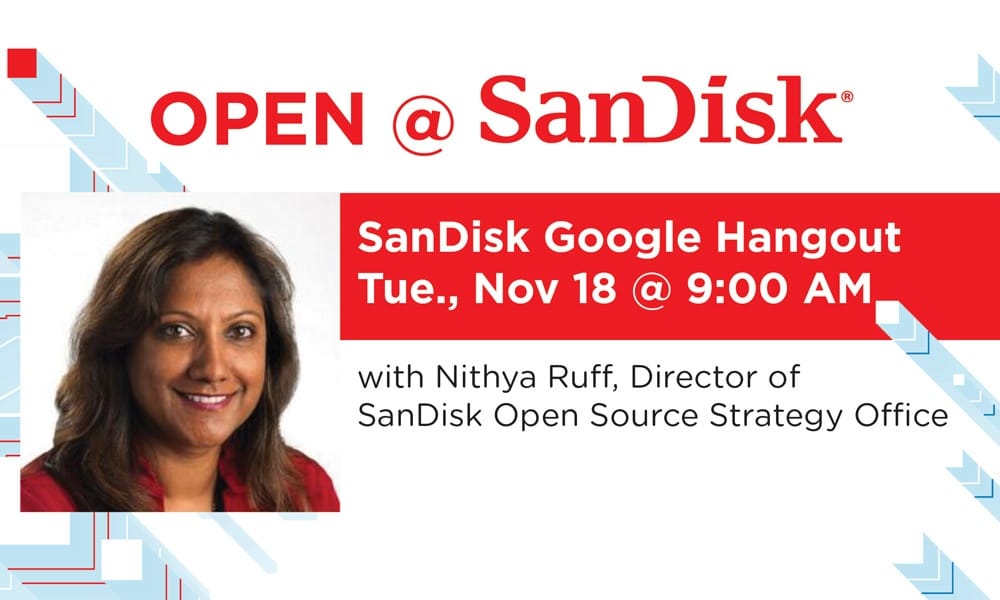 Last April, SanDisk® joined the Linux Foundation as a supporter and enabler of the Open Source ecosystem. Many people who I've met with have asked me what is SanDisk going to do with Open Source technology? And why is SanDisk interested?
Open Source as a Business Strategy
For anyone following Open Source technology, this week has been a week of big industry news. Microsoft, a company who has historically been seen as opposed to open source, announced that they are open sourcing .NET, a framework used by millions of developers. For the first time Microsoft is enabling cross platform development so that developers can build .NET applications that run on Linux or Mac OS.
We are living in times where technology is evolving rapidly. Whether mobile, the cloud, or Internet of Things, Open Source software is leading the way and changing our world. Open Source technology enables collaborative ecosystems that are leading much of the innovation we see today across diverse industries. Be it financial, healthcare or even the auto industry, companies are realizing that Open Source is a strategic tool that can deliver better customer value while reducing their costs of research and development.
In the words of S. "Soma" Somasegar, Microsoft's corporate vice president of the Developer Division at Microsoft Corporation, the move to Open Source is a "fundamental realization of where the world is". And I couldn't agree more. So it's no wonder that as a world-class supplier of flash memory and storage solutions, SanDisk recognized the emerging Open Source ecosystem that is around us, the need to increase our involvement in this community and for our flash solutions to work with Open Source software and Open Source standards. SanDisk intends to realize the full value of the open source collaboration model to create innovative and differentiated products, while building and enabling expanded ecosystems. Consumption, contribution, collaboration and communication with the community are key in helping us achieve these goals.
Our Journey to Open Source – Ask Your Questions!
Next week I'll have the opportunity to share more about the SanDisk journey to Open Source Software (OSS) and the role of OSS in flash for mobile, consumer, client computing, data centers and the cloud.
Join me in a SanDisk Google Hangout on Tuesday, November 18, 2014 at 9:00PT for my presentation Open @ SanDisk. We'll leave plenty of time for Q&A so you'll have an opportunity to participate in the conversation. You can find more info on the hangout page and start the conversation with me on Twitter at @NithyaRuff.