It's very cool when your company is recognized for its innovations in technology, but it's just as exciting when the people who make it successful are honored for their achievements. Today, we are thrilled to share that not one, but TWO, of our channel executives have been honored by CRN® magazine as 2018 Channel Chiefs!
Western Digital's Sven Rathjen, Vice President of Worldwide Channel Marketing, and Dawn Marie Ruszel, Senior Director of Enterprise Partner Sales have been recognized by CRN as 2018 Channel Chiefs.
Inclusion on the prestigious Channel Chiefs list recognizes the commitment of the selected executives and their companies to current and prospective channel partners.
Western Digital's wealth of technologies and products deliver value at every step where data is captured, accessed, aggregated, transformed and preserved. We sat down with Sven and Dawn Marie to learn more about how their channel programs bring value to partners…
Which industry trend is most impacting your channel strategy for 2018 and how are you addressing it?
Sven: Digital transformation is affecting consumers and businesses, both big and small. Partners have numerous questions of how to best handle data in this new digital economy. Western Digital listened to the channel community and increased the amount of training, offering new ways to understand and communicate how the Western Digital portfolio simplifies the management of data.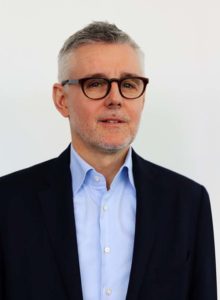 Dawn Marie: Consolidation has been a trend that is affecting the entire enterprise data center industry, not just storage. While we have made strategic acquisitions in the past years, many industry players are consolidating. This spate of acquisitions across the IT industry is causing channel partners to re-evaluate vendors and look for companies that offer compelling solutions, strong channel programs, and a unique vision to serve customers now and into the future. I think the channel will be very interested and excited by how they can leverage our technology and solution investments in 2018 and beyond.
How has your partner community grown in the past year?
Sven: Overall, the partner community grew significantly as it benefits from having complete access to the full selection of Western Digital products, like the NAS portfolio, the internal and external HDDs and SSDs, and the complete line of SD Cards that help improve the mobile experience. As a result, our partner community continues to grow as they see value in having access to the complete range of products. Another attribute of our program that helped community growth is Western Digital's ability to communicate and execute on all of our initiatives, which further establishes our partners' trust in us.
Dawn Marie: The marketing and enablement tools we provide to our partners are paying off as we've seen strong incremental growth that allows for more margins. The number of active revenue partners has increased and with our recent acquisition of Tegile, we are seeing even more partners in the industry join our partner program. There has been a shift in mindshare to Western Digital as partners recognize the value that Western Digital is adding to its software, components, devices, platforms and systems to create self-driven storage environments.
What were the top channel accomplishments for your partner program last year?
Sven: This was a very successful year for the channel organization. We started integration of the various channel marketing programs into one group. The transition of leadership was a smooth one. I am continuously motivating my team so they remain focused and energized by the opportunities presented by the larger organization. This was incredibly important as I am ensuring that Western Digital maintains its focus on the channel. This means working with customers to build their priorities into all of our communications and support the execution of their projects fully. Additionally, I am deeply involved in the evolution of our channel messaging, making certain that we answer questions from the entire customer base.
Dawn Marie: We released professional services certification to enable partners to increase their margins. We also invested in marketing by increasing both the budget and the number of managers we have to assist our partners and we developed lead-generation campaigns with rich rebates for partners.
Which was the most innovative channel accomplishment you achieved last year?
Sven: Recently, my team founded and established the Western Digital Surveillance Council in Latin America, which includes 15 channel partners in the region. The council has been avidly discussing how Western Digital is contributing to smarter surveillance solutions in the channel. This council helped inform the entire organization of how to create more value for our partners in the region and has had a tremendous impact on how we think of the channel on a global level.
Dawn Marie:
Western Digital Corporation works closely with many of the largest data center customers, OEMs, industry standard and technology groups, and IT partners in the world. The Enterprise Partner Program (EPP) team is focused on sharing our knowledge and understanding of the market, and the benefits partners can gain from leveraging different technologies and scalable, cost-efficient storage systems and platforms. We remain committed to educating the partner community on how Western Digital is uniquely able to integrate different technologies, software components and systems to create complete and innovative storage environments that are scalable, cost-effective and ensures a client's long-term success
What were the key channel/partner investments you made over the past year?
Sven: Training is an area where we are investing heavily, as working with us has to be easy. We have to create a certain mindset so our partners feel the positive aspects of working with us. Marketing is another area where we are increasing the number of simple, easy and usable marketing assets in place, to help ensure dedicated engagements. We're also embedding partners into our social media marketing mix to build out a world-class communications program.
Dawn Marie: First, we are invigorating the lead-qualification program. We're also investing heavily in training and certification programs to get the partner community excited. We've had many additional partners flock to the program as a result. We're also providing demo equipment for partners at the strategic tier.
Creating Environments for Data to Thrive
Everywhere data lives, from personal devices to the largest data centers, Western Digital is driving the innovation necessary to stay ahead of evolving demands. Channel partners can count on our deep expertise and proven performance to deliver products and solutions to make data thrive.