In an age of mega-stores and Big Gulps, we are bombarded with messages that Bigger is somehow Better. We march toward larger screens for our smartphones and TVs, higher CPU processing power for our PCs, and video that goes from HD to 4K@60 and now surrounds us in virtual reality.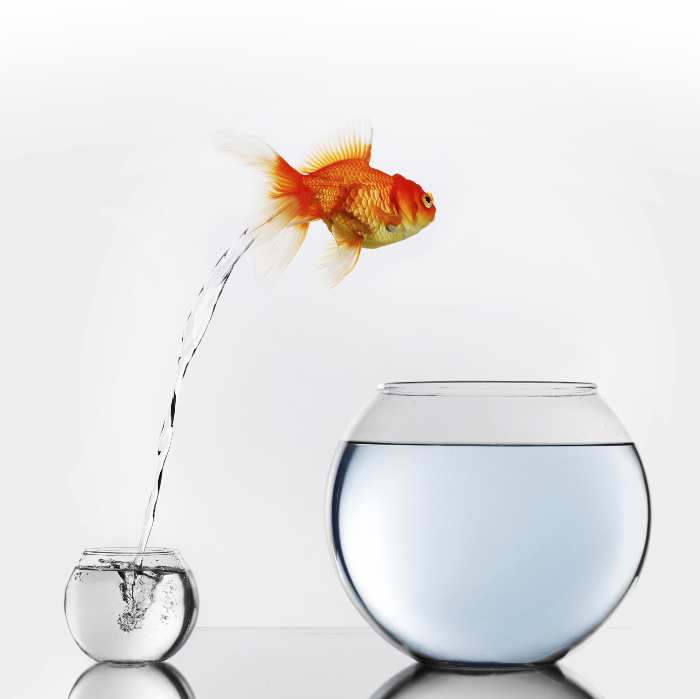 However, we shouldn't be lulled into a generic "bigger is better" thinking. With more powerful processing power, more pixels per square inch, and crystal clear yet subtly nuanced color gradation, and jitter-free 4K video, it's simply a matter that "Better is Better."
The same is true for data storage capacity. As a SanDisk employee and self-professed digital pack rat, I say, "Of course, all the more storage, all the better!" However, my experience is based on better storage. Flash-based storage is at the heart of my smartphone, tablet, and work and home PCs, either with embedded flash devices or SSDs. The fact that my PC wakes up and starts working within seconds, works on battery alone long into the night when I inevitably need to (I make it a practice to leave my power cord in the office), and is sturdy enough to withstand the occasional drop, is precisely because of the solid state drive. No moving parts, better performance and lower power draw—what's not to like?
What About Storage Capacity?
Well, what about "only" 256GB? One can't talk about storage without talking about capacity. So, I took a deeper dive into how much storage I actually used on my home PC, the oldest of my devices, and the one that functions as my electronic files junk drawer. It is a 7-year old PC that I replaced the HDD with an SSD about 5 years ago.
My rejuvenated SSD-based system literally had me at "Welcome" when it started nearly immediately. Once you experience that, you will never, ever go back. And the only difference was better storage.
For the record, the 256GB SSD that I paid top dollar for at the time is not a SanDisk SSD. It has not failed and it has taken more than six years to approach a capacity limit. And remember, I am not yet offloading anything to the cloud.
Here is the inventory:
Windows 7 (not upgraded yet) — 55.7GB
Trash — 6.0 GB (4,000+ files)
Program files — 11.9GB
Documents — 78.6GB, (94,000+ files)
Photos — 68.4GB (32,000+ images)
Data storage capacity is abstract, not something you can measure in a tangible way (even if I told you that printing out those 32,000+ photos and lining them up would give me a 5-mile-long photo brick road). So the simplest thing to do is to not evaluate it by capacity.
Think of how much time and productivity you gain when your PC boots up nearly as quickly as you can say "Hey Siri" and lets you work for as long as you have to, all while safely keeping years' worth of data.
That is better storage.