At the recent China Flash Market Summit, Christopher Bergey, Senior Vice President of Devices Products at Western Digital, delivered a keynote address on the future of storage and memory technology. How is the data explosion driving innovation such as 3D NAND? Keep reading to find out!
As the data universe continues to expand, it's exciting to see how it is influencing things both inside and outside of the tech world and in markets and regions worldwide. Big data and the cloud have completely changed how we use data and opened new possibilities for insight and always-on accessibility. Now 5G and edge computing are bringing the next layer of fast data to devices at the edge.
IHS Markit estimates that by 2030 there will be 100 billion IoT devices in operation. What are we doing with all the data that's generated on a daily basis? How can we store it? How far deep into the network should we go?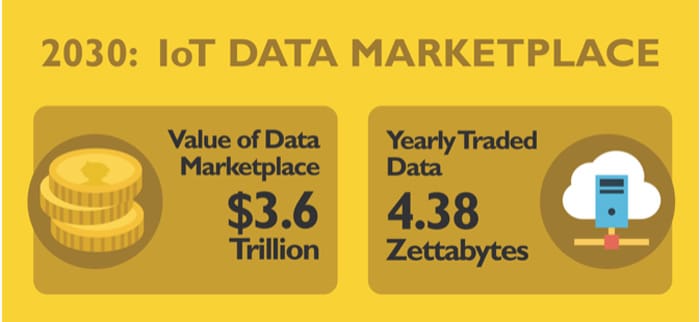 To tap into the new opportunities and possibilities of data, there are several evolutions happening in tandem: the evolution of compute, DRAM, and NAND, and changing storage needs to support the new demands of data.
The Shift Towards Purpose-Built Data Architectures
Organizations are focused on how to get more value out of the vast amount of data that's collected 24/7, with artificial intelligence (AI) and machine learning driving new possibilities through analytics. These new workloads have demands that are very different from traditional applications. Big data requires us to rethink how to store, access and transform massive data cost-effectively, while in fast data architectures, speed is of utmost importance.
For a long time, general purpose compute architectures served our industry well. They are good at doing many things, just like a family sedan is in the world of transportation. Yet just like I wouldn't want to move my house, cross the ocean or race the tracks with a family car, big data and fast data workloads also need diverse, purpose-built vessels to transport them better.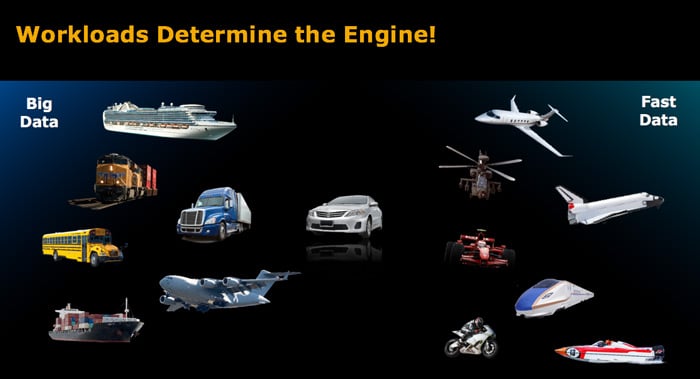 A New Edge: Emerging Mobile and IoT Technologies
The demands of data and memory have changed dramatically since the dawn of the PC era. Everyone is now connected all the time, and the cloud has enabled us to access abundant services on the go.
Mobile devices have become the hub of our everyday connected lives. As emerging capabilities for 5G speeds, 4K video, AR and VR continue to transform what devices are capable of, user expectations and technology requirements to support these rich user experiences are also on the rise.
We're moving towards higher resolution cameras and AI-assisted photography. 5G will change the type of content we consume how we can interact with it and it will make real-time data processing a reality. Yet all these data-intensive applications require greater capacities and speeds to deliver the seamless on-the-go experience that consumers have come to expect.
3D NAND on a Trajectory for the Data-Centric Future
NAND technology has enabled the revolution of IoT and mobile, and it is a technology that's on an amazing trajectory. Just think of all the devices that depend on NAND – from computers to mobile phones, wearables, automotive applications, healthcare devices, surveillance and more.
Now think of the type of economies that apply to this type of production scale and growth. We are seeing the price gap between the cost per bit of DRAM and NAND become larger and larger. Industries are looking for new memories and there's an evolution of new technologies, such as storage class memory, looking to fill that gap.
Here, too, 3D NAND may play an important role. Charged trapped device is the largest cell being used for 3D NAND. It's in a prime position because you can tune it for endurance, reliability and performance. As we look further into the evolution of 3D NAND we will not just see the benefits of towering NAND but it will also open new opportunities for tremendous growth with the ability to scale beyond traditional NAND application.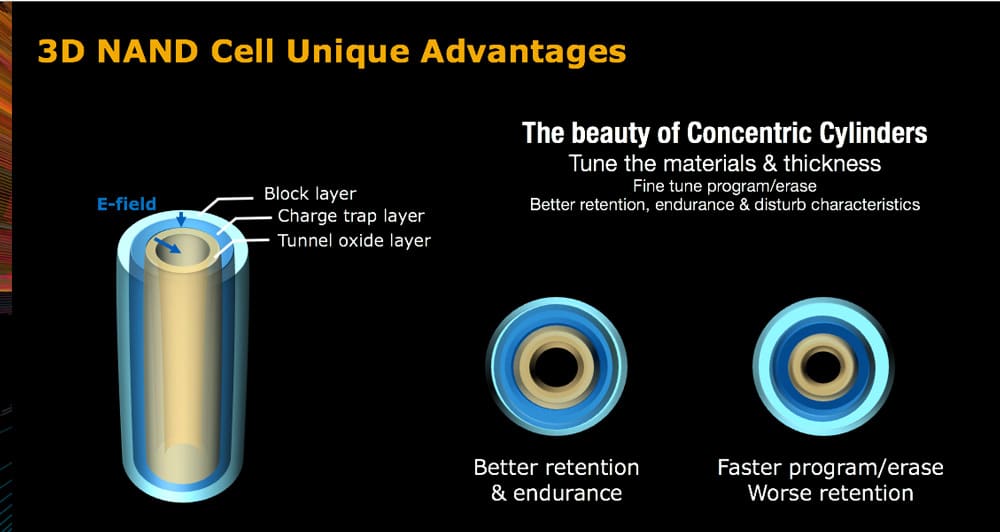 Western Digital's Leadership in 3D NAND Technology
Western Digital is a leader in 3D NAND technology. Having introduced our 4 bit per cell technology, we are fully ramping our 96-layer 3D NAND production, and have delivered the industry's highest 3D NAND storage capacity of 1.33 terabits (Tb) in a single chip.
This week, Western Digital introduced the industry's first 96-layer 3D NAND UFS 2.1 embedded flash drive (EFD), the Western Digital iNAND® MC EU321, to accelerate the possibilities of AI, augmented reality (AR), multi-camera high-resolution photography, 4K video capture and other demanding applications for high-end mobile and compute devices.

Our 3D NAND technology enables users to tap into higher embedded storage capacity to support their data needs throughout the smartphone life cycle. In addition, where the performance of a device with traditional storage architecture typically slows down as it nears capacity, the Western Digital iNAND MC EU321 EFD is purpose-built to maintain high performance, enabling users to continue to create, preserve and enjoy their digital experiences.
The Data-Driven Era
Today's diversity of AI, real-time, mobile, and analytics applications require new innovations that can be better optimized for the data path. With data growth exploding, 3D NAND is at its epicenter. It will be the key building block for new memory and storage solutions that can address the machine-driven era.
Learn more
Forward-Looking Statements
Certain blog and other posts on this website may contain forward-looking statements, including statements relating to expectations for our product portfolio, the market for our products, product development efforts, and the capacities, capabilities and applications of our products. These forward-looking statements are subject to risks and uncertainties that could cause actual results to differ materially from those expressed in the forward-looking statements, including development challenges or delays, supply chain and logistics issues, changes in markets, demand, global economic conditions and other risks and uncertainties listed in Western Digital Corporation's most recent quarterly and annual reports filed with the Securities and Exchange Commission, to which your attention is directed. Readers are cautioned not to place undue reliance on these forward-looking statements and we undertake no obligation to update these forward-looking statements to reflect subsequent events or circumstances.