Fantasy sports have been around in some form or another since the 1950s, and they have grown tremendously from their humble origins. Fans used to scour box scores and reporting in national periodicals to have even the faintest idea of how a player might perform. But, as the fantasy sports industry grew, so too did the way the game. While fantasy sports were once a site for traditional jocks, they've morphed into the domain of data nerds. 
As advanced metrics and data-driven analytics become ubiquitous in numerous sports, fantasy sports evolved into a veritable playground for data nerds testing their analytical skills. The advanced data available not only made the fantasy scene more competitive and cerebral, but it powers the growth of intelligent and passionate sporting communities, who use data to find new ways to love sport.
How data merged with sport
Stats have always been at the core of sport. From batting averages to receiving yards, there were always ways to compare teams and players to debate the quality of teams. However, many of those stats were inept of describing the true nature of the game; empty numbers that were liable to human error and misunderstanding.
The first major sport to experience a data revolution was baseball. Bill James, a now infamous baseball pundit, began publishing the Bill James Baseball Abstract annually beginning in 1977. Now billed as the "father of sabermetrics," James challenged the conventional ideas of what was important and valuable in the game of baseball. His teachings, however, were mostly niche. It wasn't until Billy Beane, general manager of the Oakland Athletics, implemented sabermetrics ahead of the 2002 season (as documented in the 2003 Michael Lewis book Moneyball: The Art of Winning an Unfair Game) that James' ideas were given more credence.
Fantasy sports followed a similar trajectory in their relationship with data. While in years past, fans would rely on rudimentary numbers and the eye-test, there was a significant shift in how players evaluated the athletes on the field. The rules of the games themselves changed in tandem. In 2013, ESPN announced changes to their version of fantasy baseball to reflect the "statistical revolution in the past 30-plus years."
Today, fantasy sports players use the best publicly available data, provided by a host of sites, available for nearly all major sports in the world. These sites not only have common stats, but also offer the more advanced numbers, predictive stats based on robust models, and underlying numbers such as sprint speed that aren't reflected in outcome-based stats.
Extending Engagement
Fans started congregating around these sites to aggregate knowledge, debate the best picks, and to compete against one another for imagined glory. Around these sites, vibrant communities grew, ones which flourished and became legitimate sources of reporting and analysis.
The baseball centric blog and statistical Fangraphs and is one of the major examples of such a community. Founded by David Appelman while he worked in operations at AOL, the website began with a few simple graphs he crafted himself. It has since grown into an industry leader, frequently driving conversations at the highest levels of the Major Leagues and serving as a major part of the education for many current MLB executives. The site has even gone so far as to create statistics, like Fangraphs Wins Above Replacement(or fWAR), which are now used widely across the baseball world.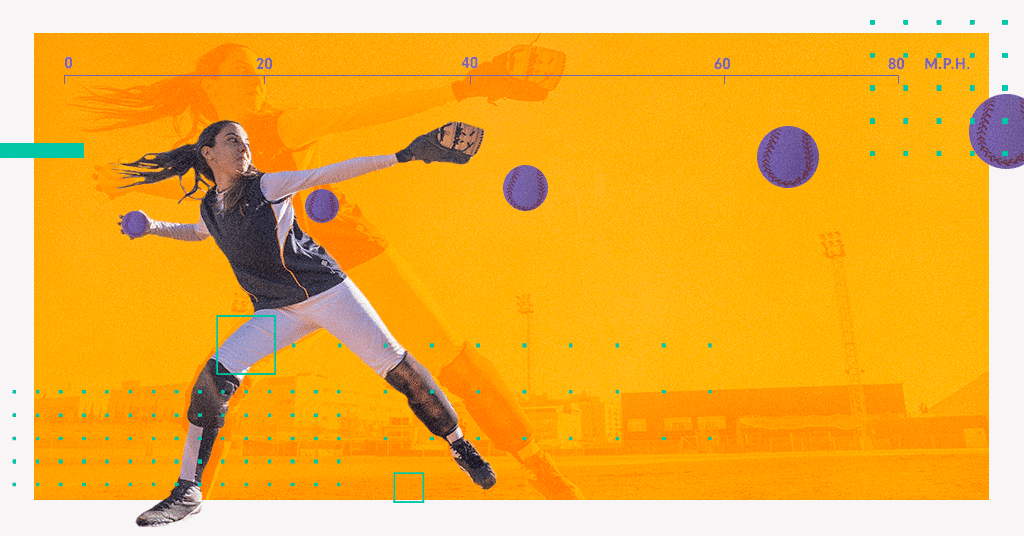 Other sites, like the suite of sites curated by Sports Reference, offer a wide variety of data on everything from international soccer to college basketball. These sites leverage platforms like StatsBomb and StatHead, databases used by professionals, to offer public access to cutting edge analytics. 
StatsBomb and Football reference, for example, publish information on stats like xG, a predictive stat that attempts to forecast how many goals a player should score every year, for soccer fans around the world. These kinds of advance metrics have been the key to the strategies of clubs like Brentford, a newly promoted English side in the Premier League, and Spanish club Real Betis. These sites are democratizing that kind of data and empowering fans to not only make smarter decisions for the fantasy teams, but to take their passion beyond the imagined playing field.
From Fan to Professional
The fervor of the fans across the internet has catapulted some into new careers, based solely on their ability to understand and wield data to understand sports around the world. Just this year, Craig Edwards, a writer for Fangraphs, was offered a job at the Major League Baseball Players Association. Edwards wrote his first blog post about baseball at the age of 29 while working as a lawyer and didn't begin covering baseball full-time until he was 34.
In his farewell post on Fangraphs, Edwards wrote about how surreal his blossoming career felt, saying, "I'm not about to tell you that anything is possible, but for me, this didn't seem possible when I was 20."
Brandon Taubman, a former New York City banker, followed a similar path. A self-proclaimed "really big fantasy baseball nerd," Taubman used his skills from his job to build a projections model for daily fantasy sports, leading him to have a 58% win rate, an impressive mark in any betting adjacent activity. These skills are what led him to eventually secure a job with the Major League Houston Astros as a economic analyst, where he would project and evaluate the future value of the club's rising stars. 
When Taubman came on board as the left-hand man of then general manager Jeff Luhnow in 2013, the Astros were beginning a season in which they would lose a club record 111 games. In the following 4 years, the Astros would prove themselves to be perennial post-season contenders and would bring home the first World Series to Houston.
In an interview with The Athletic, Taubman reflected on his career's beginning back in fantasy baseball, saying, "It was cool. This is much, much cooler, though."

And these two are only the fans that have already ascended to the top of their industries. Today, Fangraphs still finds and publishes the brightest upcoming writers. There exists a myriad of APIs for developers to play around with in the fantasy sports world, powering microblogs and then next giants of the industry. There's even a company that uses fantasy football data to help teach programming. Every day, there's a chance for someone to parley their passions into a meaningful career of their dreams.
Connecting with Data
Fantasy sports used to be about the cult of sport and relied upon truisms and traditional social labels prevented the nerdier fans from digging into sport. But data allows sport to be so much more. Indeed, data lets fans and nerds engage with the game in an entirely new way.
It's no coincidence that fan come from fanatic, one who is zealous in their support of something. Data uncovers new ways for people to love and understand sport, sometimes even serving as a way for outsiders to become fans of an entirely new game. At the core of fantasy sports is the connection to your fellow fan; sharing in the delight and devastation of every moment. Data, it just so happens, has made those connections deeper and more widespread than ever before.