Lucas Gilman lives on the edge. A world-renowned adventure photographer and filmmaker, he spends nearly 180 days a year traveling the globe. Whether he's strapped to a helicopter filming surfers, hanging upside-down atop a waterfall to document a kayaker's descent, or nearly kidnapped in the jungle, Gilman captures once-in-a-lifetime moments.
"The things that I shoot are typically high stakes," said Gilman. "Events like first descents or record-breaking accomplishments, you just can't recreate those. You can't say, 'I missed that shot, can you take another run?'"
Gilman works regularly with advertising and editorial clients that span the globe, ranging from the extreme sports of Red Bull athletes to the untamed territories of National Geographic. His clients rely on him to capture unique, breathtaking shots. Essential to his success is reliable storage that doesn't break down or run out of space.
The path to adventure photography
Gilman attended the University of Colorado Boulder to become a writer, but always had a love for photography. One late night on his way home from the library, he witnessed a tragic car accident. Camera in hand, Gilman snapped a few pictures for his photojournalism 101 class. As the pictures revealed themselves (shot on film and processed in a dark room), his professor suggested Gilman submit them to theDenver Post.
"They sent a check for $150 and I realized I could actually make money from photography," said Gilman. He continued to submit photos and took on a part-time job with the publication.
An avid skier who at one time logged more than 100 ski days per year, Gilman realized his passion for filming action sports. He moved to Jackson Hole, Wyo., and began shooting for outdoor gear companies like Patagonia and K2 Sports, building a portfolio in outdoor adventure.
Then, a friend invited him on a kayaking expedition in Costa Rica, which inspired a second season for his business. He later segued into the tech market by pitching his outdoor adventure shots for advertisements. The excitement, precision, and inspiration invoked by his images led to his participation in an Apple keynote for a MacBook Pro launch, and in several MacBook Pro generations since then.
"I was selling the dream and that outdoor world to more mainstream and tech audiences," Gilman said.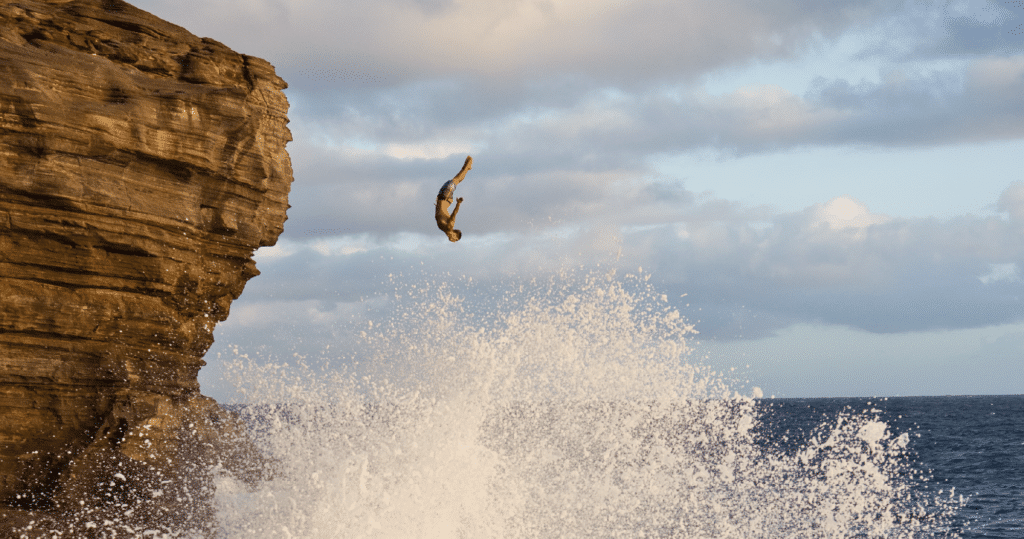 Data storage: capturing the extreme
When Gilman goes on location, he brings a multitude of cameras, lenses, lights, tripods, flash memory cards, and portable SSDs. While his roots are in still photography, today video makes up about 70% of his business. His production team is a collective group of experts in their given fields, such as a water specialist or an aerial drone pilot.
The first step in his typical storage workflow is capturing. As cameras have advanced, so have storage capacity and throughput requirements.
"I have a high-end mirrorless camera that shoots in 8K RAW [60 fps] footage," said Gilman. "That's a lot of data. In video, a 256GB card holds about six minutes. We're shooting several terabytes a day."
Storage provides the ability to store higher capacities inherent in the higher resolutions available.
He brings multiple cameras on location, shooting different resolutions, depending on the desired result. Even though the final cut might be viewed in 4K, filming in higher resolutions allows for more creative flexibility in post-production.
"One of the biggest concerns of any production in today's world is data management," he said. "It's not only the amazing cinematic things that you need to produce that are in front of you, like stunning landscapes or crazy surfing on the North Shore. But you also have to think about how the film is going to be viewed."
"Shooting in a 6K format as opposed to a 4K format gives an extra 2,000 pixels to pan around, crop or do a subtle move within the scene," said Gilman. To store his video, Gilman uses the newly released SanDisk Extreme Pro SD V60 for 6K capture.
In addition to creating special effects, shooting in 6K and 8K enables Gilman to future-proof the content.
"You might think why shoot in 8K when the video is only going to play at 1080 on YouTube," he said. "It's for the day when TVs go to 6K or 8K. All this time and effort can still be leveraged."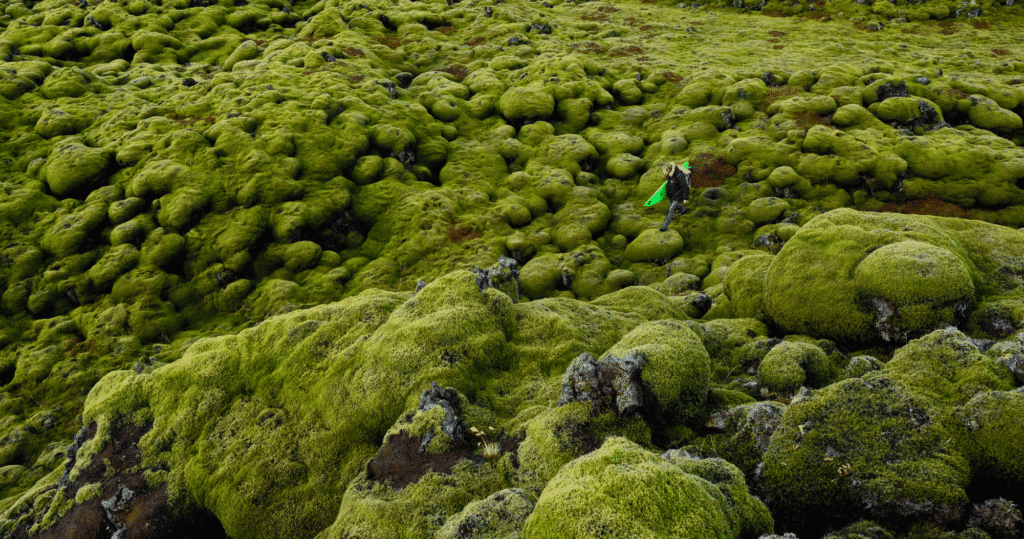 Moving the data
The next step after capturing images or footage is data transferring. Speed during this process is critical.
At the end of each day, Gilman and his team transfer the data from all the cards. They either go back to a hotel or to his camper van to upload the day's footage. Data is copied from SD cards plugged into each camera to two identical backup drives, typically SanDisk Professional PRO-G40 SSDs with USB-C or Thunderbolt to speed the transfer.
"The quicker you can get all that information to your backups, the more time you have for production, for sleeping, and for being creative," said Gilman. "Any time I can save on that front end allows for a better production on the back end. [It] allows us to spend more time focusing on the things that matter: the creative things, the fun things, the exciting things."
Backup is a critical step in Gilman's workflow. He always has two backups, which are geographically separated by ensuring crew members travel in independent vehicles or stay at different hotels.
When a shoot is over, Gilman returns to his studio in Pismo Beach, Calif., where the data ingested from the cards is transferred to larger SanDisk Professional 4-bay and 8-bay G-RAID shuttles. Everything is archived on the 8-bay shuttle, and selected scenes can be edited on the 4-bay one.  
Extreme conditions
Gilman has relied on Western Digital's SanDisk solutions for more than 15 years as a member of the SanDisk ambassador team. He's turned to the company's SD cards for their endurance and ability to withstand extreme conditions.
A memorable assignment was a video shoot in Iceland where he filmed professional surfers at dawn in frigid weather.
"To shoot in Iceland, I need weatherproof equipment. I need memory cards that can handle extreme temperature shifts," said Gilman. "When you go from a car that's 70 degrees inside to below freezing outside, my gear needs to manage those extremes and continue working."
In the late spring and summer, Iceland enjoys nearly 24 hours of daylight. Capitalizing on these extended hours, he carefully budgets his time and equipment needs.
He uses a photography planning app to plan his days. With everything from topography to sunrise and moonrise calendars, he's able to extrapolate how much storage he'll need. If there's 1TB of storage per camera in cards, then he'll need 1TB for each of the backups. For a 15-day shoot, that's 15TB each for the cards, primary storage, and secondary storage.
"You do the math and figure out how many terabytes per day you'll need," said Gilman. "And then I add on 20% because it may be an epic day where the waves are firing and you're there from sunrise to sunset. The worst thing ever is to be out of space and deleting images or clips in the middle of the night."
An extreme winter
Next up for Gilman is a project closer to home. He'll spend the summer in California's Sierra Mountains documenting the immense water flows expected after a record-breaking winter storm season.
"We're going to see water levels we haven't seen in our lifetimes," Gilman said. "The documentary will feature two of the top kayakers in the world, Red Bull athletes from Chile and Germany, who will run rivers that have been dry for the past 15 years."
He plans to use a camera that shoots 1,000 frames per second, a specialized high-speed camera that can capture every water droplet.
Gilman credits his success in part to the technology that enables his craft. There's the magic that happens with those specialized cameras, exacting lenses, and his skill of snapping eye-catching images, but storage is also essential to capturing and preserving those remarkable moments.
"Western Digital's SanDisk and SanDisk Professional brands have been the backbone of my livelihood. It's all about trust and making sure I get those shots."