CES has become a preferred launching pad for automotive companies. Each year, more concept cars packed with the latest technology are put on display at CES. Many of this year's concepts outshined the thousands of new consumer gizmos on the show floor.
While it may be a few years before some of these technologies can be bought in the showrooms, I came away invigorated by where the auto industry is going and the innovations that are changing the definition of "driving."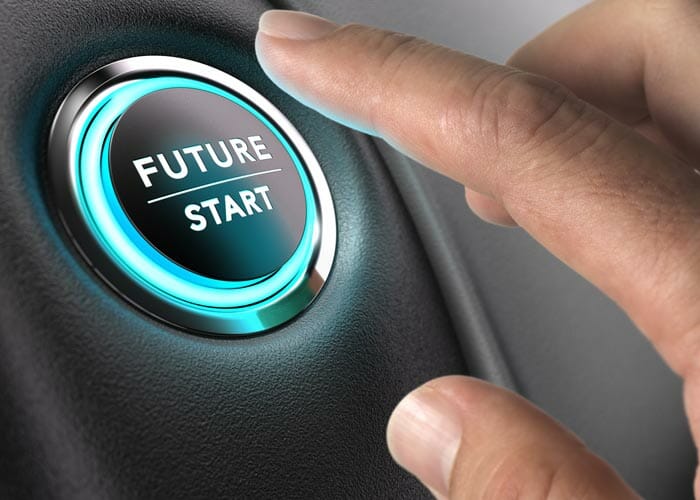 Autonomous Driving is Coming
Self-driving cars remained a hot topic and quite a few car makers demonstrated autonomous driving vehicles. One leading automated driving solutions provider ran a self-driving car on a 6.3-mile loop around Vegas. Sensing and mapping capabilities are critical to the self-driving cars. The car generated and collected terabytes of data for every 20-min drive—all of which are useful during the development phase for optimizing algorithms; some will also be used in production for system monitoring and other puroposes.
Artificial Intelligence is Big
Incorporating Artificial Intelligence (AI), beyond just self-driving, into the "driving" experience, is a big trend at the 2017 CES. Major car makers are embarking on this—albeit in different ways ranging from integrating digital voice assistants to cars equipped with deep-learning capability. With AI, a car can interact with the driver on a personal level. It learns and stores the driver's preference and gets better over time. Maybe one day it'll be like a personal assistant robot in the form of a car.
Flash Memory is the Foundation
Reliable data collection and storage is the foundation for real-world autonomous vision processing, across-fleet mapping, as well as the AI features being incorporated into cars. Whichever way you look at it, when you consider the number of self-driving cars to be deployed on the road, the amount of data that will be generated, analyzed, communicated, and stored (locally and in the cloud) is quite stunning. And it is all this data that is completely transforming what we consider "driving."
With its unique combination of performance and reliability in the multi-variant driving environment, flash memory—either as SSDs or embedded flash—has been the storage medium of choice for many leading edge concept cars. Thankfully flash is also a proven solution so whenever the self-driving technology is ready to go mainstream, flash is there ready to take on all the data.