Mike Verdugo, senior director of business process transformation in Western Digital's corporate strategy organization, is passionate about the roles data and storage play in improving people's lives. When he was 33 years old, he was diagnosed with Type I, insulin-dependent diabetes. A life changing event.
Originally, Verdugo had to prick his finger several times a day to get a reading of his blood glucose levels. Today, with the evolution of technology, his computerized insulin pump and glucose sensor help him manage his sugar levels in a much more automated fashion with far fewer finger tests. Equipped with onboard storage, the pump not only makes blood glucose data readily accessible to Verdugo over time, but the closed loop system comprised of his pump and continuous glucose monitor (CGM)/sensor uploads glucose readings and other important data to his doctor via the cloud.
"All this information is at your fingertips," said Verdugo. "When I go in for a checkup, my doctor can see what my blood sugar levels were every five minutes of the day, 24 hours a day, every day for the last six months. It helps her determine whether I need to make some programming changes to my insulin pump, change my eating or exercise habits, or maybe she needs to slap me on the wrist and say 'You're underestimating your carbs' or 'You're not taking enough insulin.' It gives my doctor and me all this intelligence to help us better manage my blood sugar and ultimately to avoid serious diabetes-related health issues down the road."
Bringing health care data closer to the user and his or her physician has been increasingly mainstream in recent years. Remote patient monitoring (RPM) applications like Verdugo's insulin pump are part of a new, rapidly growing category of devices called the Internet of Medical Things (IoMT).
According to research by Insider Intelligence, RPMs are expected to grow to 70.6M users by 2025, up 56.5% from 2022. The organization also expects that more than a quarter of the U.S. population will be using some type of monitoring device in the next three years.
With wearable monitoring devices appearing all around us, the health industry landscape is changing.
Making health monitoring mainstream
Doug McLoughlin, a regional account manager at Western Digital, has spent more than 15 years working with the health care vertical. Today, most of the customers he works with are companies deploying emerging IoT solutions such as wearables, smart health or fitness apps.
Like many other online and data-powered applications, the pandemic played a huge role in the rise of smart health and fitness apps, according to McLoughlin. As gyms shut down, people were forced to find new ways of staying active and fit. Demand for smart watches, trackers, and in-home fitness equipment like stationary bikes and treadmills increased. As new ways to stay active via streaming and online-powered workouts emerged, people craved data to track their progress. Onboard storage to capture and report user statistics was required to support these new apps and tracking capabilities.
"It wasn't just the hardware equipment, but the sensor technology that went into the equipment—like cadence sensors on a bike's pedal or heart rate monitors worn on the rider's arm or chest," said McLoughlin. "Any of these wearables with small form factors typically will use some kind of embedded flash like e.MMC ."
While the pandemic accelerated new use cases in digital home fitness, the curve has now changed, notes McLoughlin.
"As demand for smart fitness apps has leveled off, the wearables market has also expanded to more sophisticated health care devices," said McLoughlin. He shared that in-home smart pill dispensers are among those new types of IoT devices. Like Verdugo's insulin pump and continuous glucose sensor, this device not only reminds elderly customers to take their medications, but family members and doctors can verify that they took them via WiFi and Bluetooth-enabled smart devices.
The cloud connection
In the new age of smarter health care, data is embedded everywhere and interconnected via applications and the cloud. Storing data is what drives new insight by identifying trends, health changes or anomalies.
Data storage plays a critical role in enabling on-the-go IoT devices and it also serves as their backbone in the cloud. The cloud has become a vital element across most healthcare applications, with telehealth, higher-resolution imaging devices, and electronic medical records (EMRs) driving a need for larger storage capacities and faster speeds. And with more complex patient data stored and made available, it opens the door for the use of AI in disease prediction or the fight to cure breast cancer.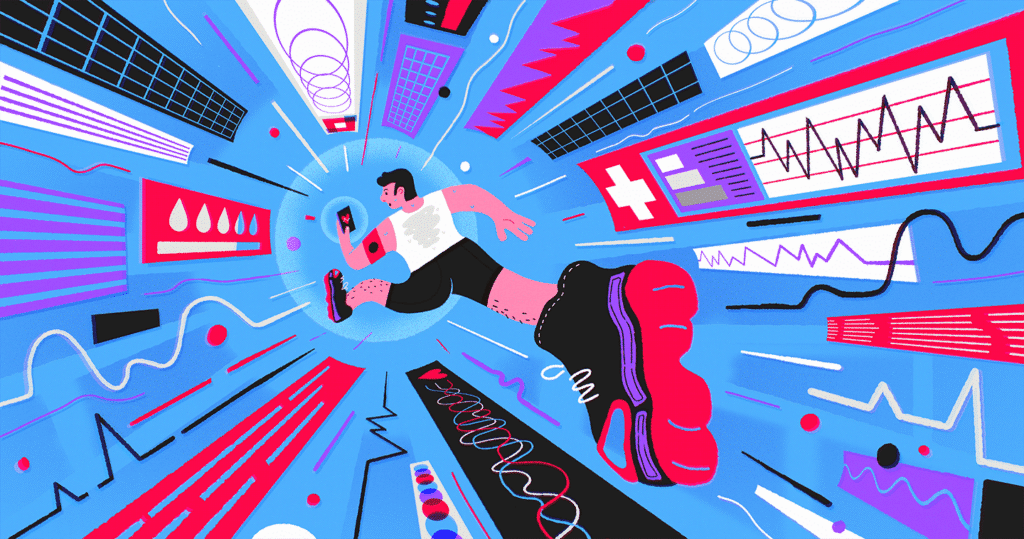 "Cloud solutions allow rapid access to medical records in hospitals, doctors' offices, and directly to patients," said Verdugo. He explained that the very sensitive nature of patient data often means that a private cloud, one that is built on the hospital premises or via another secure virtual private cloud rather than using public services, serves up that kind of content to hospitals and doctors in a highly secure and reliable way.
"Hospitals are the ultimate critical use case," said Verdugo. "I can't think of a more important application. Just like the power can't go out for even a minute during open-heart surgery, you need to have the most reliable storage devices available in the world because you're never going to compromise on quality when it comes to someone's life."
Health care anywhere
While the critical care and procedures provided in a hospital setting are not going away, a new era of health care has emerged. A century ago, doctors made house calls. In an almost ironic twist, doctors are again stepping out of the office (virtually) to deliver health care to patients in the comfort of their homes via telehealth.
Smart devices have ushered in the ability to monitor vital health statistics anywhere and the cloud provides the backbone to a new interconnected landscape. Whether onboard a patient monitoring device or within the walls of a hospital, health care apps require storage to capture, share, analyze, and retain gargantuan volumes of data.
Reflecting upon his years serving the health care industry, including prior roles focused on networking and cloud solution development, Verdugo attests that if storage products can meet the needs of a hospital that's providing critical care, they are reliable and performant enough to support any corporation or use case.
At Western Digital, Verdugo sees his role in helping improve key cross-functional business processes used every day to run the company, ultimately helping it deliver the world-class storage solutions required by health care and other industries.
And as an end user, Verdugo has confidence that he can depend on his device's reliability and data insights for his diabetes care, with embedded flash storage and the cloud keeping track of his blood sugar levels so he never misses a beat.
---