Unless you spent all of 2015 living under a rock, you are well aware that Microsoft released its latest and greatest operating system, Windows 10. The release sports a revamped design, enhanced search functions, Cortana, and some old favorite features such the familiar customizable start menu.
But one of the big changes is that Windows 10 is a universal operating system: versions of it will appear on a laptops and desktops as well as smart phones and tablets. It is made to deliver the "always on" experience of mobile devices while also requiring less memory and storage capacity. ( Mi­crosoft is also allowing existing Windows 7 and 8 users to upgrade for free as a way to accelerate adoption. )
So how can you get the most out of you Windows 10 experience? That's what we set to find out in a series of tests comparing the SanDisk® Z400s SSD vs. a hard drive running on the new Windows 10 operating system.
[Tweet "Windows 10 on SSD: 3 Questions & 3 Answers"]
How Will My Battery Life Be Affected?
To start, we conducted a basic test to measure power consumption from both a hard drive and a SanDisk Z400s drive using MobileMark® 2014.
After running the software, results indicated that the system with the SanDisk Z400s consumed less power by over 2,600%. More importantly, that translates to a little over a 100 extra minutes in battery life. In all, 101 minutes is about the same length as two episodes as Game of Thrones.
Is Power Consumption an Issue?
Let's put it this way if you're running Windows 10 on an HDD, you're likely to use quite a bit more power compared to an SSD, especially if you are using energy intensive applications like games. Here is how the SanDisk Z400s SSD stacked up against a hard disk on power consumption according to MobileMark® 2014.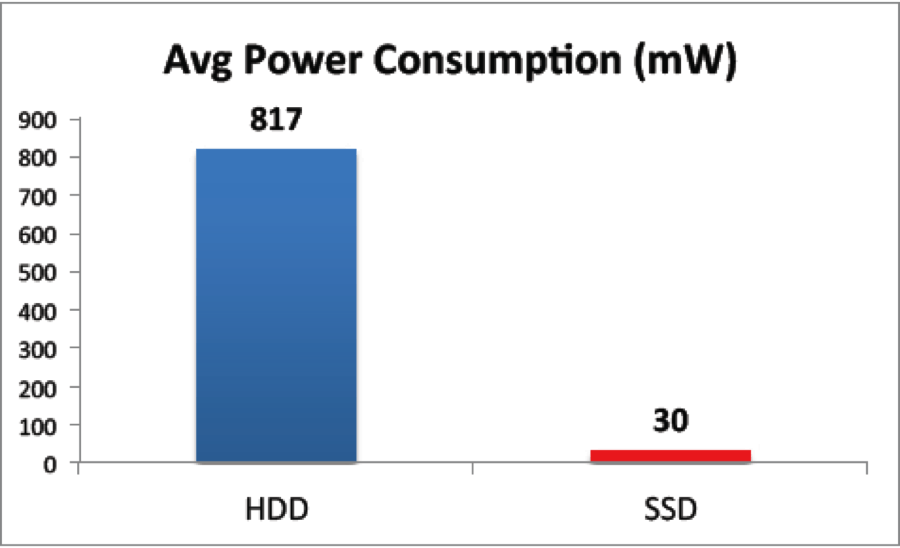 What About Performance?
SSDs are well known for increasing performance and making applications super snappy. To see how SSDs compare with HDDs on Windows 10 in terms of performance we looked at four common usage areas in PCMark Vantage including gaming, music, productivity and HDD usage. Keep in mind with PCMark Vantage, higher scores equal better performance.
Final Thoughts
Even though Windows 10 is a monumental software improvement, you will need to make sure you have the right hardware to get the full advantages.