As schools across the world temporarily close their doors due to the COVID-19 pandemic, educators are turning to remote learning[1] as a way to keep their students engaged. It's a "new normal" for education: one that technology is playing a key role to facilitate. Teachers and students are staying connected through learning management systems, video conferencing, and other digital educational software.
But, this abrupt shift from in-person to online learning has left teachers with challenges. There are issues of equity, as not all students have access to an Internet connection or personal learning devices. Some districts have tried to address this issue by providing physical books and printed materials with grade-level activities for their students. Other districts have loaned personal laptops and tablets to their pupils1. One of the largest internet service providers even offered low-income families two months of free internet, including free self-install kits with modems and routers2.
How can teachers try to balance all these competing interests during the outbreak of COVID-19?
Remote Learning Tips by Teachers, for Teachers
To find out, we asked four educators – a middle school teacher, high school teacher, and community college professor, as well as a Western Digital employee who's a former teacher – their advice on using remote learning to keep students engaged from home. Here's what they had to say.
Amy is a mathematics instructor at a community college in the San Francisco Bay Area. The college has nearly 7,000 enrolled students.
Casey is an English teacher for high school students in the San Francisco Bay Area. The high school serves around 1,600 students.
Mike is a teacher of English Language Arts (ELA) and Social Studies for 8th grade students in the San Francisco Bay Area. The middle school has close to 600 students and is Title 1.
Shannon formerly taught high school science in Hutto, TX at a school with just over 2,000 students. She has also taught 7th grade science and math in a Title 1 middle school in Longmont, CO. She now works in Product Communications at Western Digital.
Could you walk us through a "day in the life" for you, as schools are shut down indefinitely?
All of the teachers mentioned the discomfort of being glued to the computers in their home office. Most were set up in their living room. Mike starts off his weekday mornings by preparing a lesson plan. After finishing, he uses a free web service to upload and assign the lesson to his students. In addition, Mike uses video conferencing software to check in with his students daily. Casey uses the same free web service in a similar fashion to distribute, collect, and grade his students' assignments.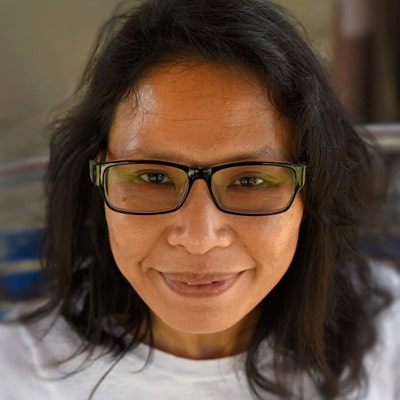 Amy is using virtual conferencing to go over each of her lectures virtually, and allows students to take notes and ask questions in real-time. "I meet with students using online conferencing, going over the lecture just like I do in a face-to-face class," she stated. "Classes begin and end at the same time as when we meet in person." After each lecture, Amy has her students work out the assigned problems on paper, take a picture, and upload it to the college's learning management system. Her day wraps up with grading the submitted assignments.
As a middle school/high school/college educator, how, if at all, are you currently using remote learning with your students?
Casey and Mike have both made extensive use of a free suite of cloud-based collaboration, computing, and productivity tools to manage class assignments. On the other hand, Amy uses a popular learning management system and online conferencing service provided for all California Community Colleges. All assignments and exams are completed using this LMS and an online homework platform. In addition, Amy schedules class meetings and hosts virtual office hours through video conferencing.
How can remote learning address students with disabilities or special needs?
"I don't think remote learning serves that population of my students well, nor does it serve my students who are English learners (ELs) very well," Casey explained. He mentioned that his school's counselors, SPED teachers, and para-educators have all reached out and are working on ways to build effective communication with students who have special needs. But, it's difficult to virtually replicate the same care, especially given limited advanced notice.

Amy agrees that remote learning doesn't fully address the human interaction that some students need to succeed – especially the immediate human feedback received on campus tutoring centers. Still, educational technology has its benefits. "For students with special needs," she mentions, "I can give extra time on their quizzes and exams through the settings option for each assessment." Each of Amy's lectures is recorded and transcribed. Her students can re-watch these videos and read the transcript, or have the transcript read to them using a reader.
Which distance learning tools and platforms would you recommend to other teachers at your grade level?
Each of the teachers we interviewed was testing out different tools to find out what works best in their home office. Amy has found a well-known tablet with a smart pen and virtual whiteboard to be useful during her lectures. Along with these tools, she uses screen-sharing software to share her desktop with her students. "So, the virtual whiteboard, smart pen, and a touchscreen is ideal for simulating a whiteboard in the classroom during my mathematics instruction," she described.
Casey has been using distance learning tools to try to bridge the gap between students, teachers, counselors, and other school staff. He has utilized a free web service to distribute, collect, and grade assignments. But, Casey's overall ability to deliver content, tailor it to his students, collect feedback and adjust lessons in real time, and accurately assess his students' understanding has been enormously impacted. Similarly, Mike has been experimenting with a combination of cloud-based productivity tools, video conferencing, as well as mobile-app based instructional content platforms.
What lessons have you learned about teaching your students remotely?
Amy, Casey, and Mike all highlighted the importance of establishing a remote learning routine. This helps comfort students by providing a semblance of normalcy, according to Mike. Amy suggests that if a virtual class meets on-and-off, then "students should set up their own study schedule, as if they were in a face-to-face class, for going through the lesson material and completing the work on time." This discipline helps students stay motivated and on track.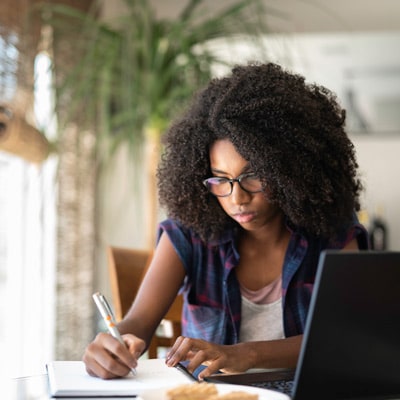 Casey uses weekly journals to have his students reflect on their own technology use. "Before this shelter in place, I think most kids would say that they'd be perfectly happy to sit at home on their phone all day," he noted. "Now, they are realizing that their devices and technology are only poor substitutes for real social interaction, education, and network-building." He does this exercise to raise awareness about using technology to stay connected.
In addition, Casey said that his district has put together packets of work that it sends home with students who come in for free meals, but noted this was "not ideal in terms of learning outcomes."
While Amy mentioned that her students made the transition to remote learning fairly smoothly, she said the main drawback to teaching online is being glued to your computer. She has to teach four classes in a row and sit in front of a computer screen for several hours at a time.
Imagine you hosted an educational trivia show online. Your students are split into two teams, competing for the coveted #1 pencil – golden, of course. Which three topics would your show cover?
As a mathematics instructor, Amy said she that she'd stick with compound interest, linear regression, and rates of change. Casey, as an English teacher, mentioned that his seniors are currently reading two dystopian novels. He would place his students into teams to debate how each book is a more superior anticipation of our modern society. To explore ELA and Social Studies, Mike mentioned three topics that his show would cover:
What made this event or person famous?
Where is this place in the world?
Mystery round
How will the impact of COVID-19 shift our educational system in the future?
In the near-term, Casey sees a massive widening in the achievement gap. Many of his students have limited access to the Internet where they live. Some are high school seniors with full-time jobs in industries deemed "essential". This risks exposure to COVID-19 and less time to complete school assignments. Such a trend could lead a portion of his students to fall behind their peers who have greater access to remote learning tools and time to spend finishing assignments.
In the years to come, Amy sees this pandemic leading to the adoption of distance learning by instructors and educational institutions – many that were once hesitant to offer online instruction. "There isn't a choice," she said about the move to remote learning due to COVID-19. "Instructors were rapidly trained on how to teach online and instruction was deployed." To support distance learning, she believes schools will update outdated computer equipment and infrastructure. Similarly, Mike sees the need to fund professional development trainings to continue education prior to future crises.
Parents as the New "Substitute Teachers"
Parents working from home also play a role in their child or children's remote learning success. Take it from Shannon, a former high school science and mathematics teacher. She suggests creating a dedicated learning area for remote students, such as a desk in their room or a table in the living room or kitchen. It's all about creating a routine that mimics a typical school day, Shannon remarks. That includes designated periods of study and ample breaks for students to mentally recharge. She also encourages parents to establish open lines of communication with teachers, to help their kids stay on track. Her final advice to virtual learners? "Be supportive and have students read every day!"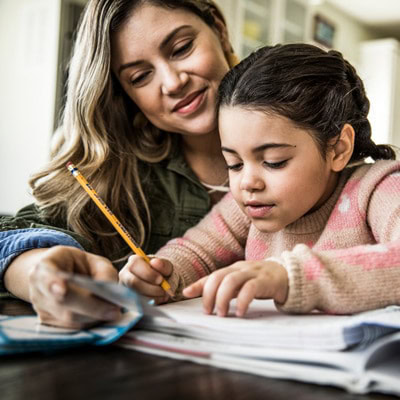 Remote Learning Doesn't Mean "Early Summer Vacation"
Teachers are preparing lesson plans – including specialized plans for students with special needs – and staying in constant communication with fellow colleagues, students, and parents. Not just for educational needs, but for mental and emotional well-being during challenging times. Remote learning isn't a perfect system to teach students, by any means. But, it represents the impact of technology as a bridge to keep people connected even when they are apart.
More Content on COVID-19, Education, and Beyond:
---
Sources:
Access from AT&T – Discount Internet Access. https://www.att.com/shop/internet/access/#!/
---
[1] Public TV stations that provide education-focused content (Discovery Channel, KQED, NatGeo). Free online learning programs (Khan Academy, Kahoot, Teaching Matters). Free video conferencing software (Google Classroom, Skype, Microsoft Teams, Slack). Free online test prep (AP, PSAT, SAT, GRE, GMAT, MCAT, LSAT). Others (Nearpod, Pear Deck, BrainPop, Hapara, Tynker, Explain Everything, Mystery Science)